Olivia was taking a simple stroll in the garden. But suddenly she was in awe when she saw the most beautiful Rose. ''WOW so cool,'' she said.
It was so astonishing she had to inhale a little of the sent. But the Rose had different plans for her. Suddenly she had vanished. She found herself in a forest.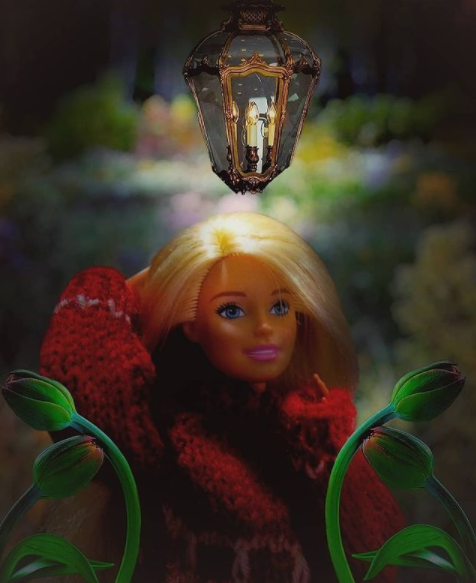 ''Ok ok I see I see, I took a sniff of a rose and ended up in a forest,'' she said with a little sarcasm in her voice.
Meanwhile…
Daphne Olivia's sister saw what had happened BUT because the Rose was so beautiful she also took a sniff. And, she too ended up in the forest, right next to Olivia.
This is what I had in mind while I was clicking the picture, I know I should have put Olivia but, Daphne looked so good at the moment.
You can check out more of my captures on my Instagram @barbiedollstoriesdiy