If you or your kids love Mini Brands or Shopkins, then this is a craft you must-try. The miniature 1:6th scale Miniature Ready to Eat Food Packs are not only easy to make but make a perfect addition to your mini grocery store, supermarket or in the doll kitchen. We found these amazing box templates on Google and we scaled them to 1:6th scale.
You can make as many as you want and use them to decorate the doll pantry. You can even use these to create some inexpensive surprise bags for your little ones, who would love these for sure. These packs are perfect for Barbie dolls, Disney dolls, and other 12 inch dolls.
All you need to get started is the printable, scissors, and glue. So, let us see how these are made.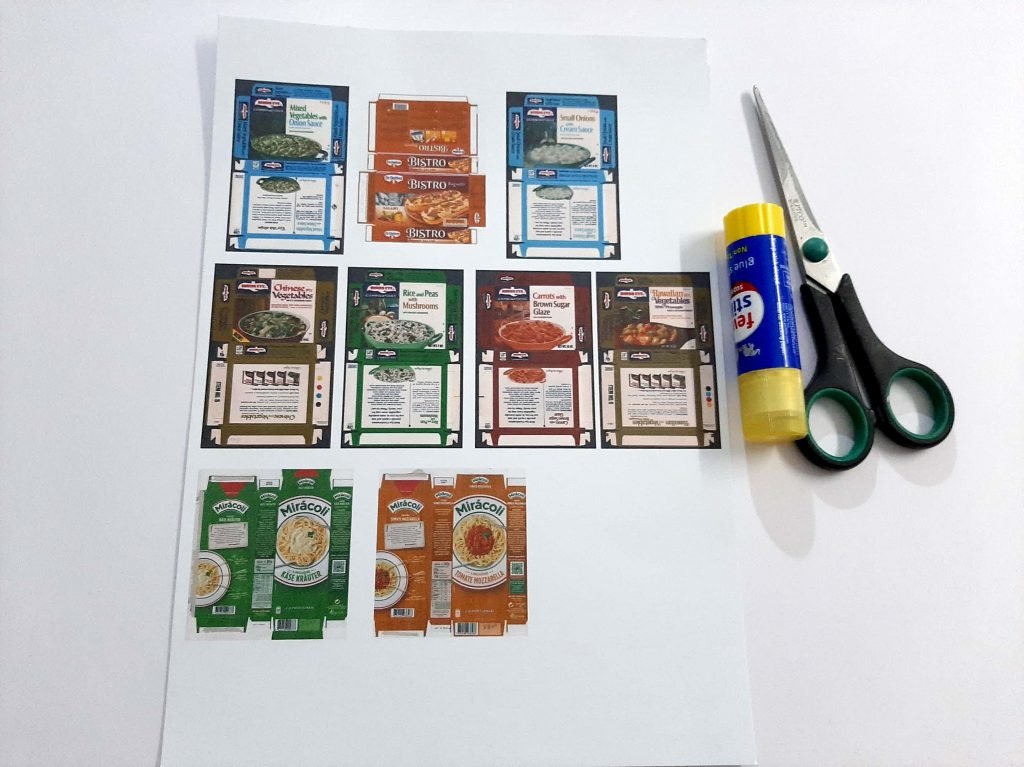 Start by printing the template. You can download the template here.
Next, cut out all the boxes on the template.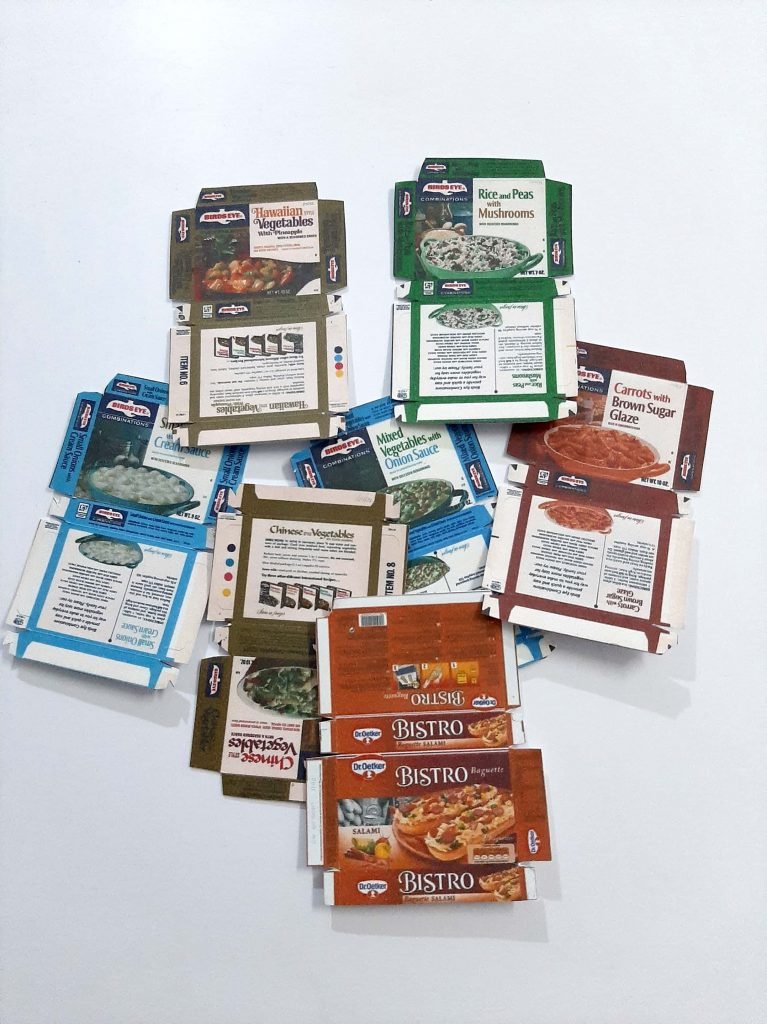 Take each of the templates, and fold the sides. Once you do, it should like the one in the picture below.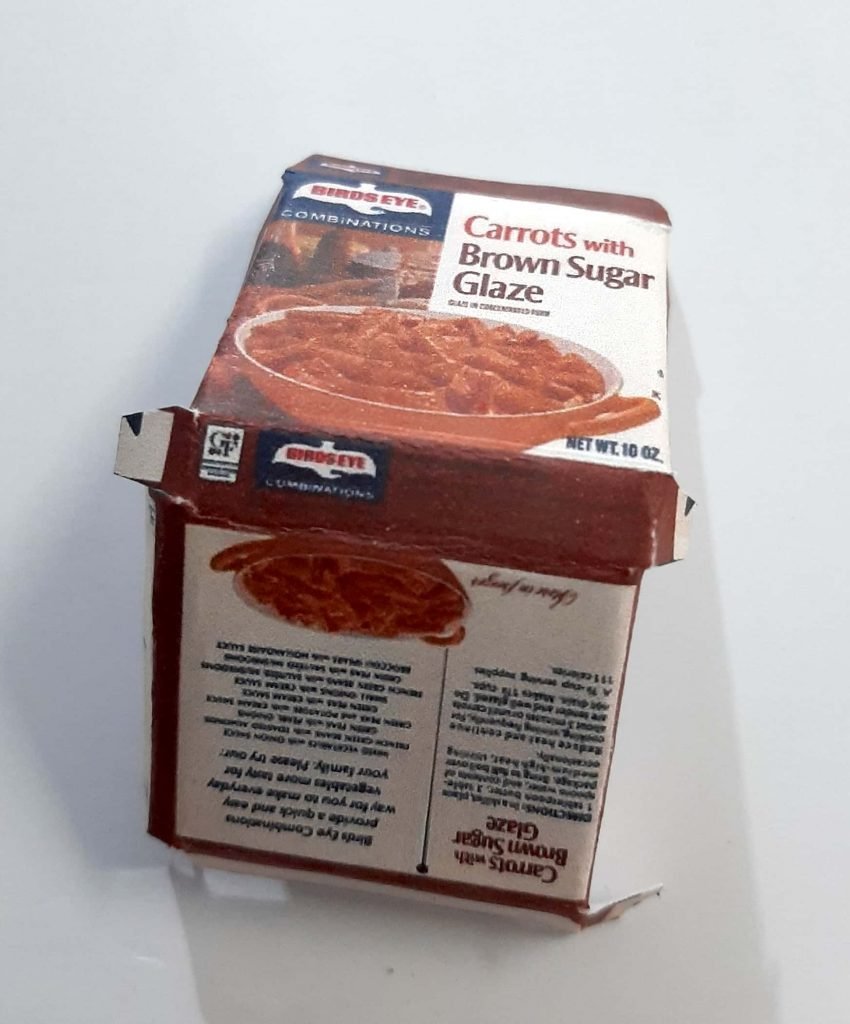 Start gluing the sides to complete the miniature ready-to-eat packs. You can even secure this using double-sided or transparent tape. I have used fevistick and added transparent tape over the finished product for a little shine.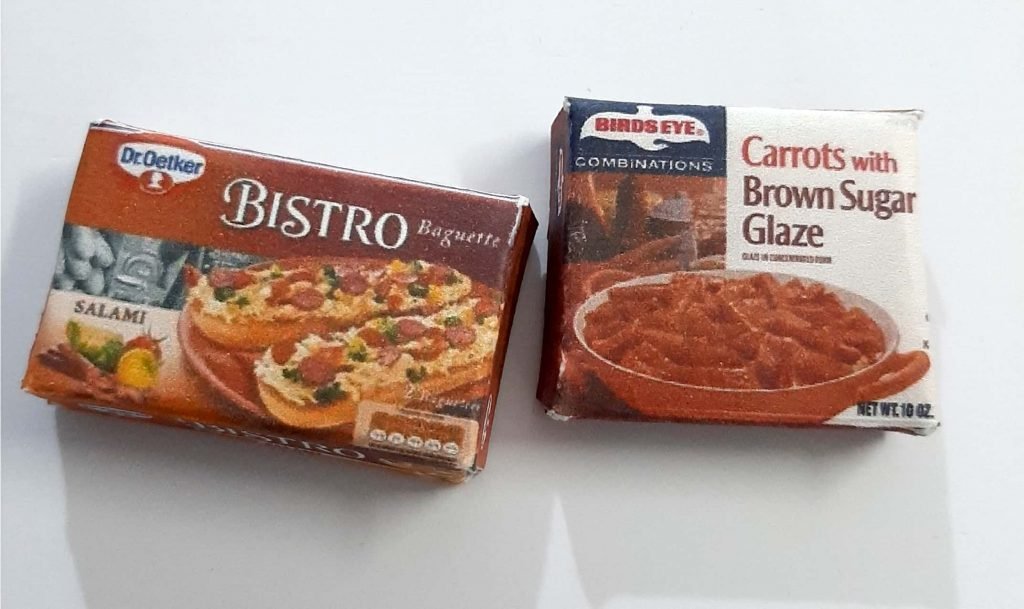 Repeat the process for all the templates you have cut to make more packs. Arrange them in the doll pantry or mini supermarket and enjoy it!