If you're a fan of Classmate, India's beloved stationery brand, and a devoted dollhouse enthusiast, you're in for a delightful treat today. At Dollhouse and Miniatures, we understand the charm of tiny details, and we're thrilled to bring you an exciting free tutorial and printable for Miniature Classmate Drawing Books. These pocket-sized artistic treasures are perfect for enhancing your 1:6 scale dollhouse world. And yes, you can download the printable for free from our blog!
Embrace Your Dollhouse Creativity with Classmate
Classmate has been a trusted companion for students across India, and now, it's here to make your miniature world more vibrant and realistic. Let's dive into this creative adventure.
Gather Your Supplies:
Before we begin, ensure you have these essential supplies ready:
Printable Template: Get the free printable Miniature Classmate Drawing Books template from our blog by clicking here. Share your incredible creations with us on Instagram @dollhouseandminiatures.india!
Quality Paper: Opt for thick, high-quality paper or a photopaper to achieve that authentic look and feel.
Scissors: You'll need these for precise cutting.
Glue/ Stapler: To bind your miniature drawing books together.
Step-by-Step Guide
Let's walk you through creating these adorable Miniature Classmate Drawing Books:
Step 1: Download and Print
Start by downloading our free printable template from our blog. Print it on high-quality paper to ensure your drawing books look stunning and lifelike. Feel free to customize your drawing books with various cover designs.
Step 2: Cut and Fold
Carefully cut along the outer lines of the template, and then fold the blank pages in half along the spine. Print more of the blank pages as needed to make more drawing books.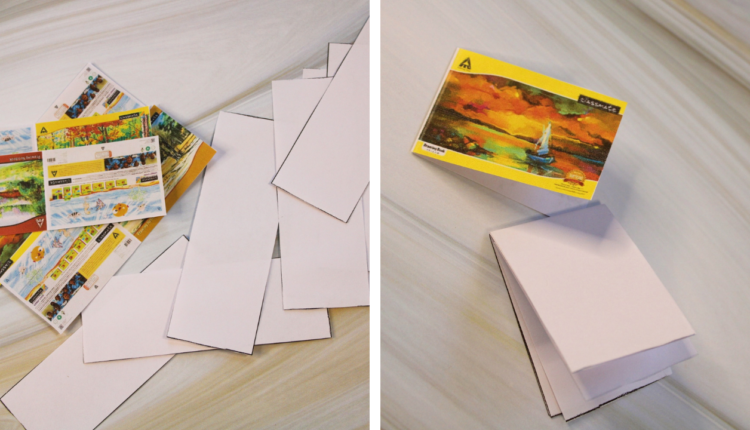 Step 3: Assemble Your Mini Masterpiece
Gently glue the folded spine or staple it together of your drawing book's pages to the back cover. Ensure everything aligns perfectly and press it together firmly. Trim any excess paper from the edges if necessary.
Congratulations, you've just crafted your very own Miniature Classmate Drawing Book! Your dolls are in for a treat with these realistic, artistic accessories.
Let your creativity flow as you color the interior pages of your miniature drawing books. Remember to stay true to the 1:6 scale, as it's these tiny details that make your miniature world come to life.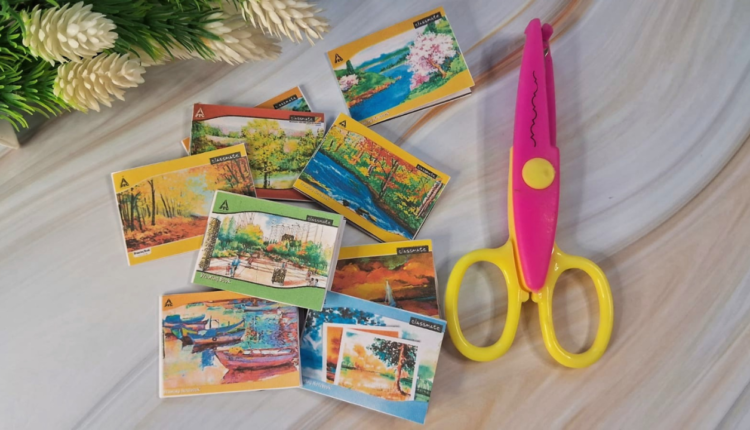 Share Your Creations with Us
We're eager to see how your Classmate Drawing Books fit into your dollhouse or diorama scenes. Share your photos on Instagram @dollhouseandminiatures.india, and don't forget to tag us in your posts. It's always a joy to connect with fellow miniature enthusiasts and admire each other's creative flair.
Follow us on YouTube @dollhouseandminiatures for more exciting tutorials, inspiring ideas, and updates. Our channel is a treasure trove of tips and tricks to elevate your dollhouse and diorama crafting.
With our free printable Miniature Classmate Drawing Books tutorial, you can infuse the beloved Indian brand into your dollhouse or diorama. It's all about adding authenticity and character to your mini world, and this creative project will do just that.
Download your free printable template now and embark on a creative journey. Let your dolls explore their artistic side with Classmate Drawing Books. Happy crafting!
Discover more exciting tutorials, free printables, and the world of miniatures by visiting our blog regularly. There's a wealth of inspiration waiting for you at Dollhouse and Miniatures.